Video of Weston Vacuum Sealer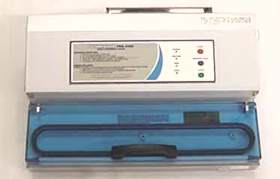 Weston Vacuum Sealer
(Item #644100)
This is the widest Vacuum Sealer for large bags - Up To 17" wide. Quick cycle time too! This is the perfect replacement for all those Foodsaver vacuum sealers that keep breaking down. This one won't break down! For more Info, click here!