CATCH FISH! GUARANTEED!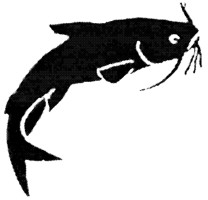 FLAG-STYLE GILL NET 3 in. mesh 75 feet long 8 feet deep
(Item # 810000)
We guarantee you to catch fish with this gill net.If you do not, please return it to us for a full refund of your purchase price! We want you to be sure you get what you want.

| Feeder Parts
| Deer Feeders
| Fish Feeders
| Hog Traps
Live Animal Traps
| Fish Traps
| Gill Nets
| Trotlines
| Seine Nets
| Fishing Gadgets
| Turtle and Snake Traps
| Huge Catfish Fishing Contest
Catalog?
Join our email
&nbsp

&nbsp
1-800-300-5081
Email Us