| | |
| --- | --- |
| New Grinder Plates are just as important as new Grinder Knives! | We have your Meat Grinder Parts! |
The Meat Grinder parts on the following pages are parts that normally wear on those grinders. We also have internal parts for many of the grinders but you will have to e-mail for those.


The following meat grinder parts will fit the corresponding electric grinders also.

If the round plate with the holes is 2 1/16 inches in diameter and has a 1/4 in. hole in the center--you probably have a #5 or #301 Universal grinder
Click here to see the meat grinder parts for #5 or 301 grinders



Parts for Universal Model 2 & Model 3


If the round plate with the holes is approx. 2 3/8 inches in diameter and has a 5/16 in. hole in the center--you probably have a #8 or #323 grinder or a combination meat saw/grinder
Click here to see the meat grinder parts for #8 or 323 grinders




If the round plate with the holes is approx. 2 3/4 inches in diameter and has a 3/8 in. hole in the center--you probably have a #10 or #12 or #333 grinder
Click here to see the meat grinder parts for #10-12-333 grinders




If the round plate with the holes is approx. 3 1/4 inches in diameter and has a 15/32 in. hole in the center--you probably have a #20 or #22 grinder
Click here to see the meat grinder parts for #20-22 grinders



If the round plate with the holes is approx. 3 15/16 inches in diameter and has a 17/32 in. hole in the center--you probably have a #32 grinder
Click here to see the meat grinder parts for #32 grinders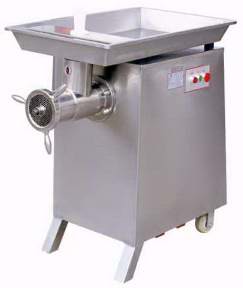 If the round plate with the holes is approx. 5 1/16 inches in diameter and has a 3/4 in. hole in the center--you probably have a #42 grinder
Click here to see the meat grinder parts for #42 grinders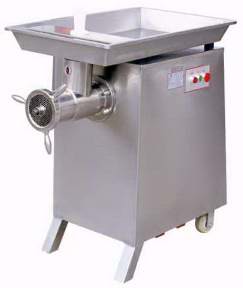 If the round plate with the holes is approx. 5 1/8 inches in diameter and has a 3/4 in. hole in the center--you probably have a #52 grinder
Click here to see the parts for #52 grinders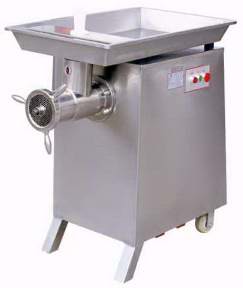 If the round plate with the holes is approx. 6 inches in diameter and has a 3/4 in. hole in the center--you probably have a #56 grinder
Click here to see the parts for #56 grinders



Home
| Meat Grinders
| Meat Grinder Parts
| Sausage Stuffers
| Meat Tenderizers
| Vacuum Chamber Sealers
| Manual Meat Grinders
Meat Slicers
| Electric Butcher Saw Blades
| Electric Butcher Saws
| Books & Videos
| Sausage Spices
| Meat Mixers
| Bowl Choppers
| Knives
| Patty Presses
| Wrapping Paper & Accessories
| Sausage Casings & Twine
| Meat Curing and Smoking
| Site Map
| Xml Sitemap